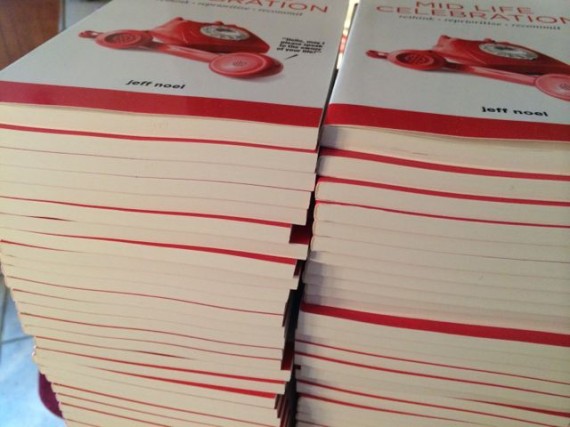 An Indiana book club has been formed from the positive ripple effects of Mid Life Celebration: rethink • reprioritize • recommit
MLC will be the first book featured… this Friday, Feb 28.
The organizer, Monica, purchased (together with her Mom) 17 copies on Amazon over Valentine's Day weekend.
So in gratitude, sent a free box of 54 signed copies. Each member will receive three free copies to extend the positive ripple effect.
What they don't know yet is that each book contains a unique message – no two are the same.
Would have been much easier to just write my name.
Or to write the same message 54 times.
Would have also been easier to just keep dreaming about writing a book.
The long way is the short cut.
We know this.
In a weird way, we are the only ones who can give ourselves permission to be authentic.
Life changes the minute we stop waiting for permission.
Life is not a dress rehearsal.
Live like you mean it!
Feel free to share (no expectation, only hope).
Next Blog