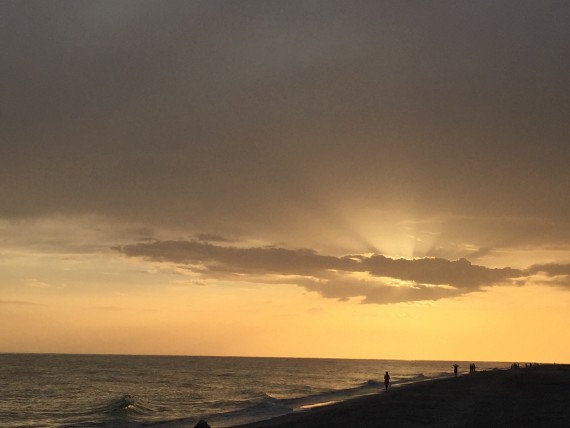 The photo above was taken about half an hour before sunset.
As we age, and get further along in our career, many of the simple things that used to fill us with awe and wonder are replaced with deadlines and decisions.
Going to the beach is the mental equivalent to going to the hospital emergency room.
Next Blog