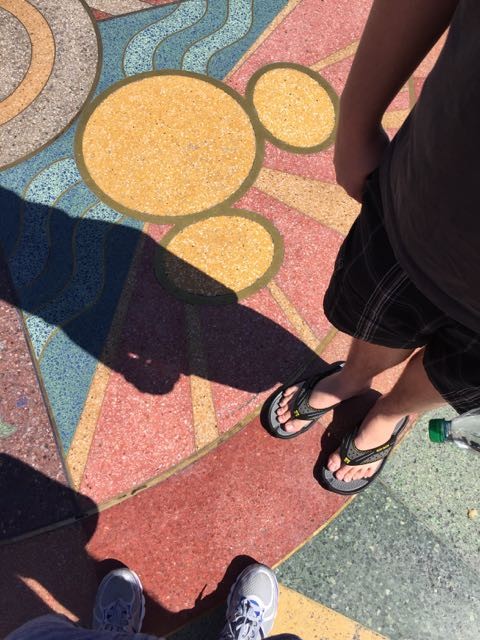 Wi-fi and the meaning of midlife. Critics and advocates have their opinions about unlimited Internet accessibility, even while on vacation.
Here's a thought, not everyone on vacation is on vacation.
Standing at the epicenter of the Disneyland resort (above), Mid Life Celebration is here working.
This is one of the glorious Internet benefits. You can literally work from anywhere, anytime.
Do what you love and you'll never have to work another day in your life?
Next Blog