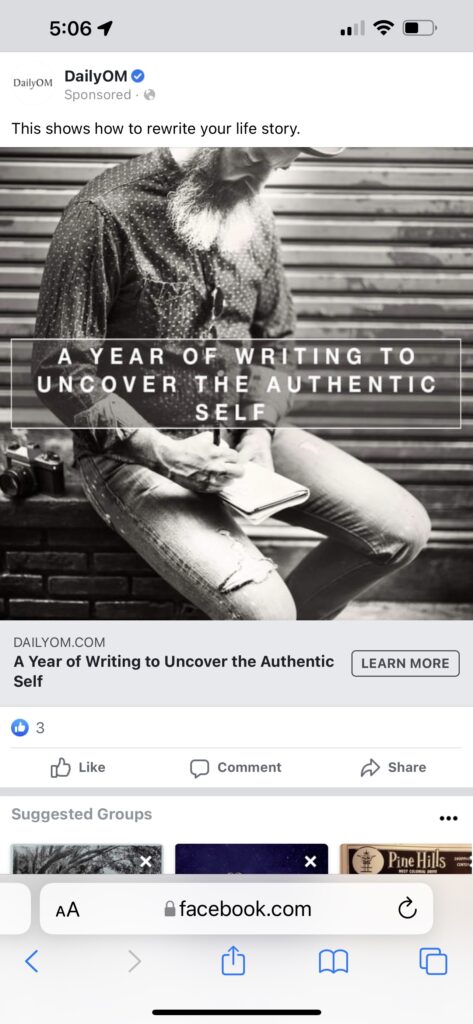 Based on the screen shot from Facebook, writing for one year uncovers and reveals your authentic self.
Makes sense.
Now a person like me immediately wonders, "What does doing that 13 times/years in a row do?"
The first year you peel off the outer layer of the facade that your habits morphed into your life.
Second year another false layer.
It feels transformational because you are shedding what is not you.
Here's the catch…
We (all of us) have a lot to shed.
A year is a fantastic start, but it's simply the first step.
Happy present moment.
Keep writing and keep shedding.
• • • • •
This website is about our MIND. To read today's post about our BODY, click here.