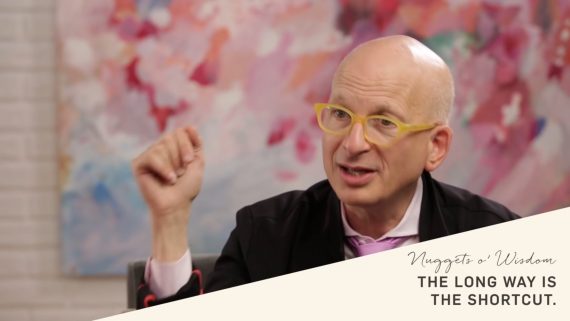 One of my all time favorite personal quotes:
The long way is the short cut.
Years ago while teaching at Disney Institute, i crafted a soundbite, "the long way is the short cut", to provide hope to people who struggle by how slow progress feels.
Outsiders believe Disney thinks up ideas and they happen by Magic. Truth is, it's the law of the harvest, you reap what you sow.
A tree doesn't grow overnight, but it does grow.
Want shade, plant the acorn.
The long way is the short cut.
Maybe Seth reads my blogs. Maybe he doesn't.
i certainly read his every day, and have for years.
__________
This website is about our mental attitude. To easily leave this site to read today's post on jeff's physical health website, click here.
On April Fool's Day 2009, jeff noel began writing five daily, differently-themed blogs (on five different sites). It was to be a 100-day self-imposed "writer's bootcamp", in preparation for writing his first book. He hasn't missed a single day since.