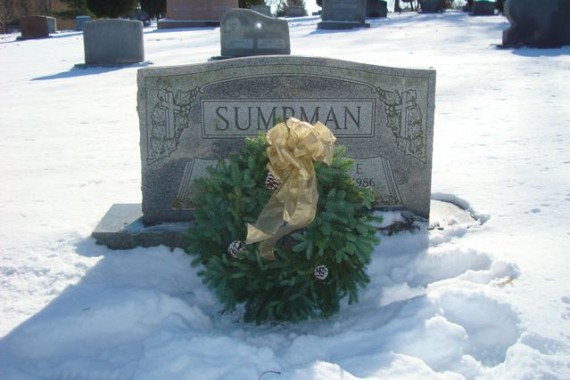 This Saturday, December 21, we are planning to drive three hours to attend a funeral.
What could possibly be more important than time spent with the people we love? Yet I hear complaints about stupid things like what children's school Christmas-Holiday-Winter Concerts should or should not be billed as. Does it matter that much? I personally know two young mothers whose little girls didn't live long enough to start school. There are actually arguments over the ethnicity of Santa. In my own childhood, Santa was a woman (played by my now long gone grandma). The Santa of my grandson's younger years was a young African American man (also now gone from this world).
I know two young ladies who are facing the first Christmas without their mothers. A former classmate will spend another Christmas without his son, who was killed in Afghanistan. My mother's oldest friend is going to dress up and drive to the nursing home, where she will eat Christmas dinner with her husband of over 60 years, a resident there who suffers from Alzheimer's. My son works all day on Christmas. The hospital is full of people who will also be spending the holiday there. He gets to come home when his 12-hour shift ends; they do not.
It doesn't matter if the cookies burn, the weather is lousy, the tree is crooked, and the turkey is a bit dry. Who cares if we have to exchange the ugly sweater we received, the kid's Christmas concert was called a Winter concert, Santa didn't look the way we thought he should or the wrapping paper didn't match the tree ornaments? Does it matter if, because of scheduling conflicts, we have to celebrate two days before or three days after? The greatest gift any of us could possibly hope for is the gift of time. Not much else matters.
This Saturday, the winter solstice, will be the darkest day of the year. It is the day with the least daylight hours. Each day after will be a little brighter.
Next Blog