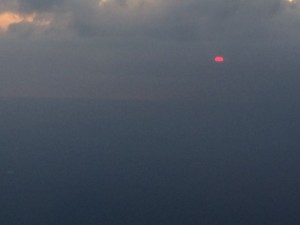 (photo jeff noel: Sunrise brings another new opportunity to become a better, less judgmental, person)
Every now and again I will see or hear a comment that sticks with me. I thought about this one for an entire day:
"Before judging someone consider they may not have had the perfect option available but had to choose from imperfect options."
It reminded me of a long, difficult and heartfelt discussion I had years ago with a friend who had to make a painful choice. She said that no matter what option she chose, she wasn't going to feel good about it.
Sometimes life is like that. We just have to go with what is available. This is when it's most important to be kind to ourselves and to one another.
Next Blog