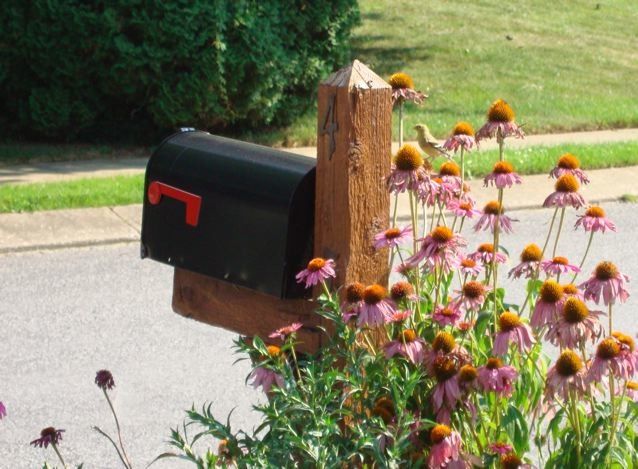 I just realized that a woman can tell the stage of life she is in by the catalogues she receives in the mail. Somehow, when you hit the 50-year-mark, the "fashion catalogues" that fill the mailbox begin to change.
I did a quick look at the online versions of catalogues I used to buy from; catalogues that have mysteriously stopped coming to my address. Then I looked at the online versions of what I now receive on a regular basis. Not only do the styles differ, so do the descriptions. Quite frankly, it's depressing.
My first search was for a dress. I wanted to compare as similar a style as possible. From the old catalogue of my pre-midlife years I found this: "Scene stealing, show stopping silhouette. Flirty hemline, this dress is made for dancing and romancing."  The older woman version was described as follows: "Fun yet elegant. Will flatter straight, apple, pear or full bust figure. Great style for the season." Seriously? This sounds more like a fruit salad than a dress!
On to the swimsuits! I use the term "swimsuit" loosely. The younger styles look like slingshots. Sure, I wore them back in the day, but wow……. These tiny bits of fabric are described as "extra hot! SO sexy!" The specifications on their elderly counterparts are " Skirted hem for a slimming effect, with a power net lining for added tummy control." And, "Takes inches off your waist, midriff, tummy and hips, while helping to lift buttocks." (OK… I may order a few of those.)  By the photos, I think if we want to be literal here, the tiny bikinis don't look nearly as "hot" as the super constructed swim dresses. Those things look more like scuba gear! No wonder middle-aged women have hot flashes!
Every woman loves shoes! The younger gals can choose from such wonders as "Strappy, street chic – strut from day to night!" and "Ultimate party heel, perfect for mingling all night!" We middle aged fashionistas are treated to "Breathable, allover comfort, traction and durability."  While we are on the subject of shoes, let me share this from my own life. My back bothers me. I love really high heels, but my hatred of pain overrides my love of a gorgeous stiletto. With that in mind, I recently went shopping for a shoe that wouldn't send me hobbling for a chiropractic adjustment. I found a gorgeous pair of leopard print pumps with a red, four-inch heel. While my heart said, "YES!" my back said "NOOOO!"  I came home with what felt like pillows on my feet. My husband took one look and said, "When did you get those? Your feet look like goat hooves."
As any self-respecting woman knows, foundation garments are key. The younger crowd gets to choose from such lacy treats as "the hipster panty, naughty knickers" or the ever-popular "Rio thong". The choices of bras include "sexy lace push up creates amazing cleavage! Available in apple red, passion purple, hot pink, ocean blue and sexy black." The over 50 ladies get "built up straps to prevent shoulder strain and dig-in. Full coverage with underwire construction for maximum lift and separation. Colors: Beige, white and black."
So now I have learned the answer to that burning question: Just what IS Victoria's secret? Well kids, her secret is that some day, right around the time you hit The Big Five Oh, Vicky is going to save her advertising dollars. She is going to send your catalogues to your daughter and pass your name off to someone who can better deal with your aches, pains, rolls and bulges. Don't blame the mailman, for he is only the messenger.