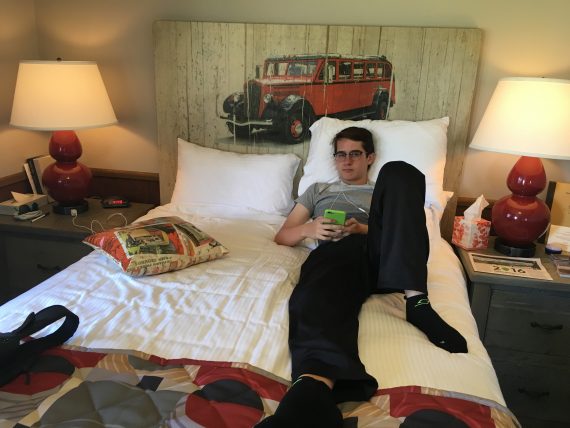 It was 1973 and roughly 40 Scouts plus chaperones arrived at Glacier National Park early evening and checked into Swiftcurrent Motor Inn, had dinner and went to bed. After breakfast the next morning, we drove an hour around the southern Park border to Lake McDonald Lodge. It was there i boarded and enjoyed my first Red Bus tour.
That first time, in 1973, i was 14 and all my fellow Red Bus tour passengers were fellow Boy Scouts from my Central Pennsylvania Council.
Yesterday (Aug 1, 2016) was my third tour.
.
Recap from Sunday 07.31…6-hr Red Bus tour, lunch at Lake McDonald Lodge, Henry driver, dinner at St Mary Lodge, look at shops, ice cream at Two Dog Flats
__________
This website is about our mental attitude. To easily leave this site to read today's post on jeff's physical health website, click here.
On April Fool's Day 2009, jeff noel began writing five daily, differently-themed blogs (on five different sites). It was to be a 100-day self-imposed "writer's bootcamp", in preparation for writing his first book. He hasn't missed a single day since.